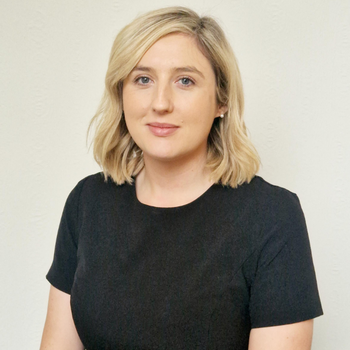 Kelly Dean Promoted to Partner at Dee & Griffin Solicitors
Dee & Griffin Solicitors is delighted to announce that Kelly Dean has been promoted to a salaried Partner at the firm as part of continued growth and succession planning.
Kelly joins a leadership team which includes Managing Partner, Julian Jenkins, Dean Barnard, Andrew Dee together with Leah Lewis and Lesley-Anne Gunn, who were both made invested partners at the firm in 2019. Having joined the company as a Solicitor in August 2018, Kelly has managed a team from the Hucclecote Head Office, following a brief stint in the Quedgeley office, and has proven to be a huge asset to colleagues and clients, and has built a reputation as an outstanding solicitor.
Kelly said: ''I'm really proud and grateful to be offered this opportunity. Dee & Griffin has been a great place to work. All my colleagues are friendly and professional, and the senior management team have supported me throughout. It's an exciting new chapter for me personally and I can't wait to get started.'' Kelly is Gloucestershire born and bred, having grown up in Corse, and attended The High School For Girls, Gloucester. She later completed a Law Degree at the University of the West of England in Bristol, graduating in 2011, and completed her training contract at another firm in 2017 before joining Dee & Griffin in 2018.
Julian Jenkins managing partner said:" Kelly joining the partnership is a sign of our commitment to plan for the future . Kelly is extremely knowledgeable and since joining us in 2018 she has continued to demonstrate how she keeps the interests of her clients at the forefront in her approach to dealing with transactions. Kelly works efficiently with fellow solicitors and understands that communication between herself and all other parties involved in the conveyancing process works as an important tool to troubleshoot problems and get matters completed".
 Kelly will now lead her team at the Dee & Griffin office in Cheltenham with immediate effect. Kelly said: ''I'm looking forward to the challenge of managing the Cheltenham office. The firm is well established throughout Gloucestershire and has grown significantly in Cheltenham in recent years, so I look forward to meeting and working with new and existing clients.''
To speak to Kelly and her team you can call 01242 240560 or email info@deeandgriffin.co.uk and they will be happy to help.